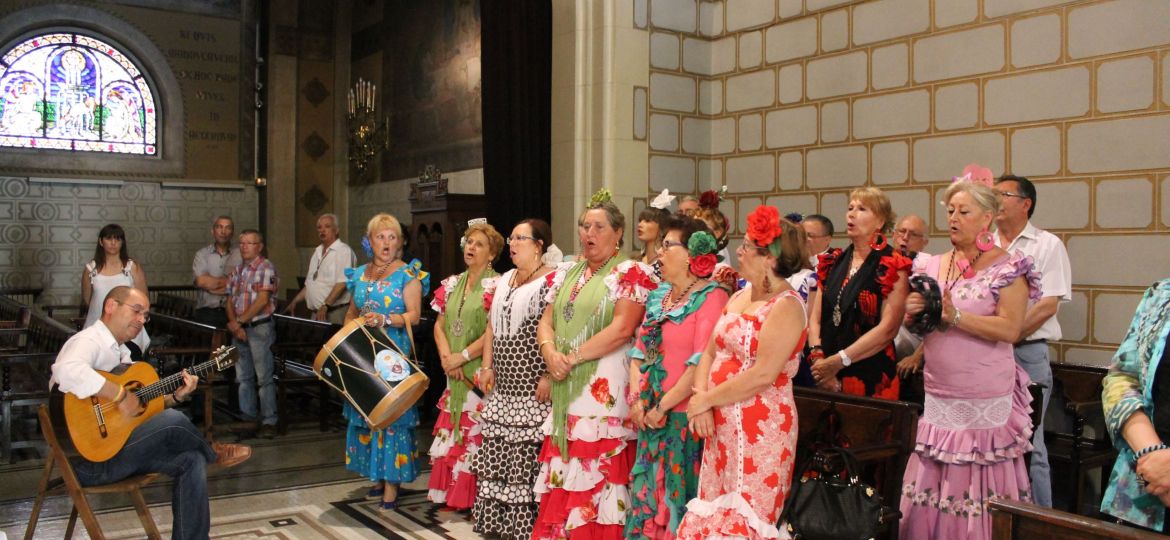 Rociera Mass in Barcelona.
The next day July 1 in the Royal Shrine Saint Joseph of Montain we will celebrate a Rociera Mass.
Sing the Mass: the Choir of the Rociera Brotherhood of Sabadell
A Rociera Mass in Barcelona.
The Rociera Mass that takes place every year in Saint Joseph of Montain Royal Shrine, at the beginning of Summer is a date set in the Calendar for all those who in the city of Barcelona enjoy a Mass sung with Romances Andaluces ( Andalucian Songs ). Initially created to honor the Virgin of the Rocio in its Pilgrimage, at present this type of Masses are celebrated throughout the year as a reason for celebration and to express Devotion to Mary with Joy. It is also very typical to celebrate Rocieras Weddings.
We remember that it is a religious celebration and it requires silence and respect.
Donations are accepted for the social work of the Sanctuary. The Mothers welcome children without family and in danger of social exclusion.
Images from previous years:
Our Lady of the Forsaken receives every year this act of Marian Devotion