Saint Joseph chapel
The Saint Joseph Chapel: In the forecourt of the Royal Saint Joseph of  Mountain Shrine there is a cute Chapel dedicaded to Saint Joseph.
The foundation stone must be laid on 1st May 1961 and it was inaugurated on 19th March 1972.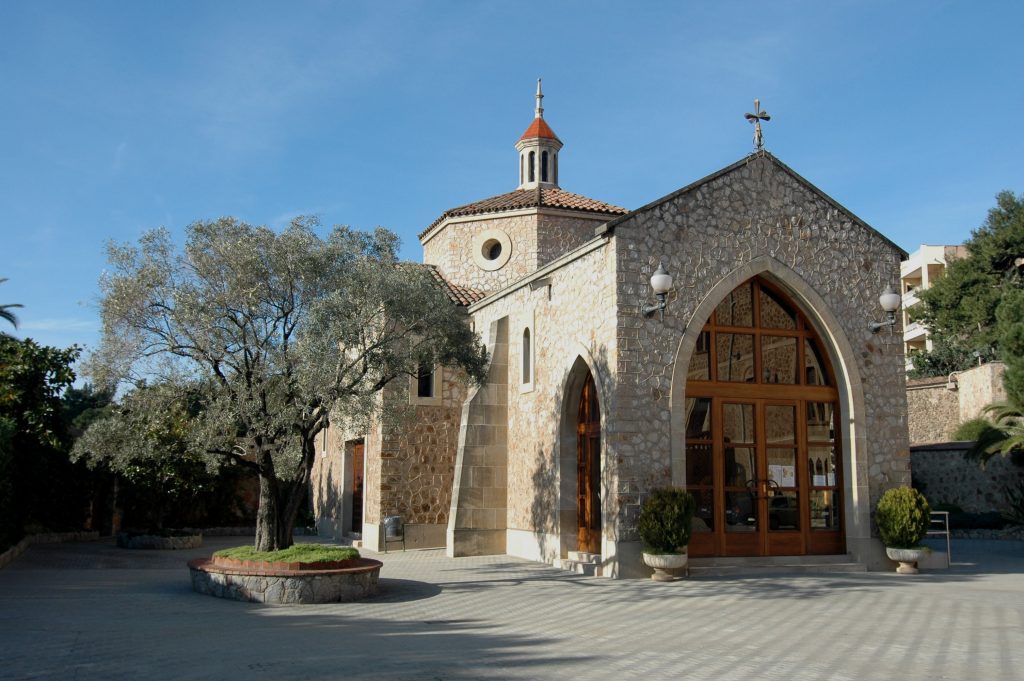 This Chapel it was designed by Buenaventura & Joan Bassegoda brothers. Construction work is carried out by Barba Family.
Saint Joseph chapel custody for all letters he receive.
From the beginning of the Royal Saint Joseph of Mountain Shrine is costumary to write  Letters to Saint Joseph. This letters are deposited in the chapel, they are set set at the foot of  Saint Joseph's image. They are burned son quemadas once a year in a Shrine Great Social event.
Saint Joseph great Social events.
Monday to Sunday: 10-13p.m and 16:30-19p.m.
Eucaristías:
De Lunes a Viernes: 10:30h, excepto los días 16 que se realiza en la Capilla de la Beata Petra.